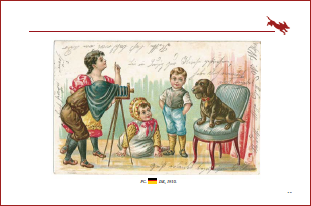 This chapter presents some of the prints published from the 1700 to the early 1900 in books, magazines, pictures and postcards represented in French, English and German. In the non-technical drawings, the dachshund shows very serious morphological defects (ie: the Knicken, or protruding metacarpals). We have the impression that the illustrator wanted to emphasize them to give a greater connotation of the race.

FOR READ ALL THE CHAPTER BUY THE BOOK...



The Book "THE DACHSHUND, Paper images of a dog's tale"
is now avaible for order online!
author: Patrizio Marcelli
Pages: 248
ORDER NOW >>>