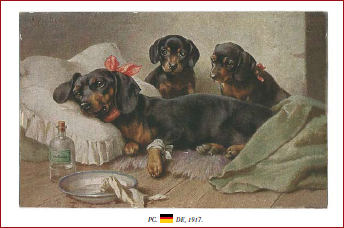 One of the most common exploited themes among animal postcards in the 1900s was illness. These postcards would oftentimes show the humanization of cats and dogs while they were sick.

FOR READ ALL THE CHAPTER BUY THE BOOK...



The Book "THE DACHSHUND, Paper images of a dog's tale"
is now avaible for order online!
author: Patrizio Marcelli
Pages: 248
ORDER NOW >>>