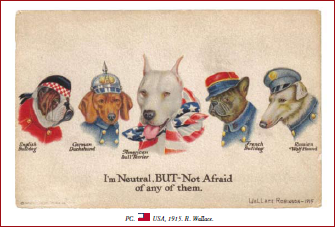 The postcards and prints seen in this chapter, have been produced and distributed during the First World War, in England, United States of America and France. Illustrators from these countries identified the enemy with these images of the dachshund and proceeded to create tragic-comic caricatures out of them.

FOR READ ALL THE CHAPTER BUY THE BOOK...



The Book "THE DACHSHUND, Paper images of a dog's tale"
is now avaible for order online!
author: Patrizio Marcelli
Pages: 248
ORDER NOW >>>