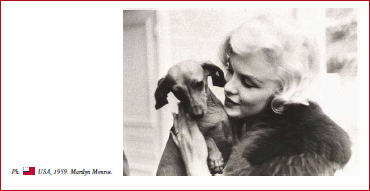 Presented here are pictures and postcards from 1900 portraying famous people with a dachshund. More often than not, the dog already has predisposed familiarity with the celebrity he is pictured with. This is the case with the dachshunds named Lump, Charlie, Archie, Amos and Stanley, the beloved portrayed pets of Picasso, Andy Warhol and David Hockney, respectively.

FOR READ ALL THE CHAPTER BUY THE BOOK...



The Book "THE DACHSHUND, Paper images of a dog's tale"
is now avaible for order online!
author: Patrizio Marcelli
Pages: 248
ORDER NOW >>>