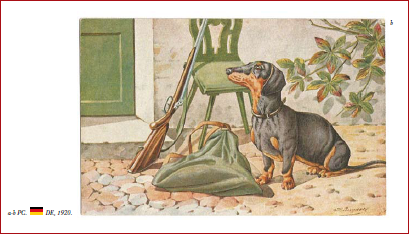 In the German language, dachshund means "badger dog" (dachs means badger and hund means dog). Therefore, this series of images begins with a rare composition from 1901, framed by tree branches and leaves, where the dachshund appears in the foreground; the face of a badger is also seen in a small box.

FOR READ ALL THE CHAPTER BUY THE BOOK...



The Book "THE DACHSHUND, Paper images of a dog's tale"
is now avaible for order online!
author: Patrizio Marcelli
Pages: 248
ORDER NOW >>>