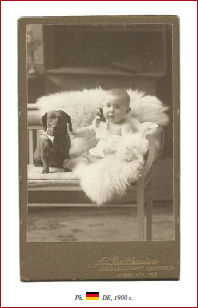 The pictures that impress the image of a child are thought to be the most beautiful. If we add a dog, we obtain a perfect combination, because it is enriched with a particular meaning: the dog is not an accessory, but rather an important element to family life.

FOR READ ALL THE CHAPTER BUY THE BOOK...



The Book "THE DACHSHUND, Paper images of a dog's tale"
is now avaible for order online!
author: Patrizio Marcelli
Pages: 248
ORDER NOW >>>