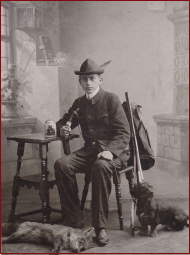 Paper has accompanied the life of man in the spread of ideas and images for the last several centuries, contributing to the historical memory of civilization. Paper artifacts brilliantly overcame the abuses of time in the same way or better than other precious and refined materials, despite their fragile and short-lived nature.

FOR READ ALL THE CHAPTER BUY THE BOOK...



The Book "THE DACHSHUND, Paper images of a dog's tale"
is now avaible for order online!
author: Patrizio Marcelli
Pages: 248
ORDER NOW >>>