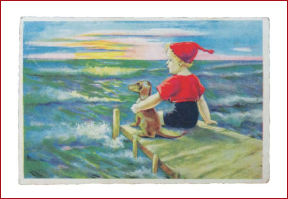 This book ends with images that are not dated because their content and meaning can be interpreted in many time periods. Although the child and dachshund vary greatly in intelligence, instincts, and behaviors, their playful relationship with each other enhance their psychological growth and improve cognitive and social skills.

FOR READ ALL THE CHAPTER BUY THE BOOK...



The Book "THE DACHSHUND, Paper images of a dog's tale"
is now avaible for order online!
author: Patrizio Marcelli
Pages: 248
ORDER NOW >>>