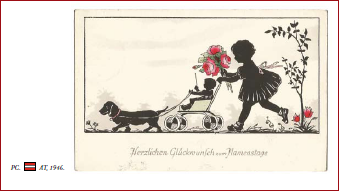 Throughout the ages, man has represented dogs in visual arts while simultaneously documenting its morphological evolution. We have found similarities in artistic canine expressions of the dachshund through the ages, identified because of the presence of a low and long body. It seems like we can trace the ancestors back to ancient Egyptians and 1400s Portuguese bas-reliefs, and to 1500s with European prints.

FOR READ ALL THE CHAPTER BUY THE BOOK...



The Book "THE DACHSHUND, Paper images of a dog's tale"
is now avaible for order online!
author: Patrizio Marcelli
Pages: 248
ORDER NOW >>>