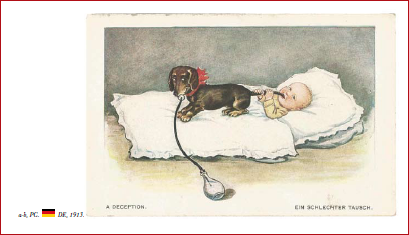 The first images of this chapter portray the human infant and the dachshund puppy in eternal conflict on the most important and symbolic food for their age: milk. The pups of each animal species have the ability to convey tenderness and sweetness and make you think when you observe them.

FOR READ ALL THE CHAPTER BUY THE BOOK...



The Book "THE DACHSHUND, Paper images of a dog's tale"
is now avaible for order online!
author: Patrizio Marcelli
Pages: 248
ORDER NOW >>>